NUM working group of ARROW project, co-funded by Erasmus+ Programme of the EU has organized an open lecture and discussion on "How to avoid plagiarism" on 7th November 2019 at NUM Building # 1.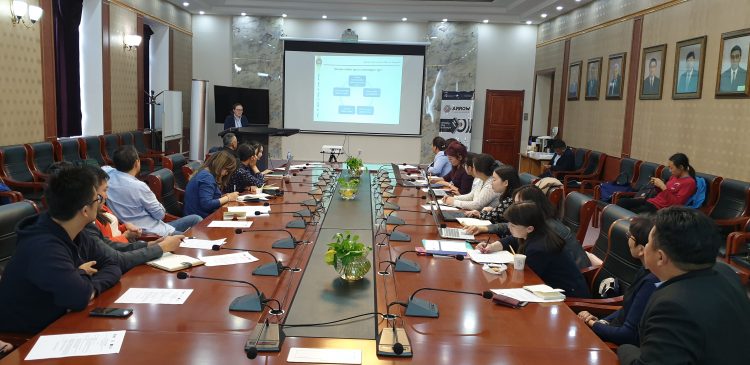 Prof.Ochirkhuyag.B, Department of Biology, School of Arts and Sciences has made an opening remark; lecture is being organized on the occasion of the dissemination of the AR2 online course to the researchers of NUM.
Presentations were held on various topics including the Copyright System in Mongolia by guest speaker Uugantsetseg.B, Copyright Officer of Intellectual Property Office of Mongolia, "Guidance for Journal Selection and Avoiding Plagiarism" by guest speaker Gantulga.L, Chairman of  Board of Mongolian Libraries Consortium, "Avoiding Copyright Infringement" by guest speaker Erdenechimeg.D, Chairman of Board of AMIPA.
Following the lecture, a discussion also took place under the themes: What is Plagiarism? Citation and Bibliographic Reference, Anti-Plagiarism Tools. Over 35 participants representing the School of Business, School of Arts and Sciences, School of Engineering and Applied Sciences, School of International Relations and Public Administration, Institute of Economics of NUM attended the discussion.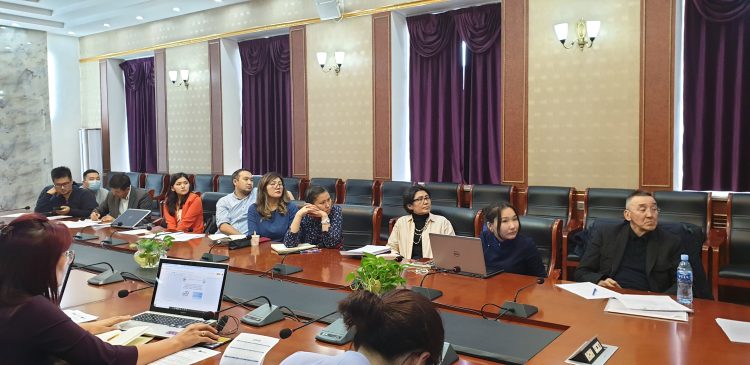 Innovation and Technology Transfer Office, NUM
Tel: 77307730 (1141), e-mail: tto@num.edu.mn